A Valentine's Day tribute to one of the women who helped form me. And a wonderful love story.
My Aunt Jeanette was a significant part of my life since the day I was born. She watched me grow up and I watched her age gracefully, never letting herself be defined by an aging face or a slow gait. She was the last of her eight brothers and sisters. Actually, she was the last of two generations of Cantees, consisting of her father, George, and his wife, Anna, and George's two brothers and their wives, all who immigrated to America from Lebanon. Six parents of 24 children. All deceased. It's like parts of you go missing when so many people you love die. The stories they told. The hard work they embraced. The food they shared. Their laughter, their arguments, their camaraderie shaped me. It shaped all of us, their children. My Aunt Jeanette was so much fun, was so much a part of my life and the memories I cherish. She was a champion, even at 95, always coifed and manicured, never giving in to heartaches and pains, feeding anyone who came through the door, ignoring everyone if Kentucky basketball was playing, but always letting you know in a special way that she cared. I wrote this true story a while back and I've updated it to honor her passing.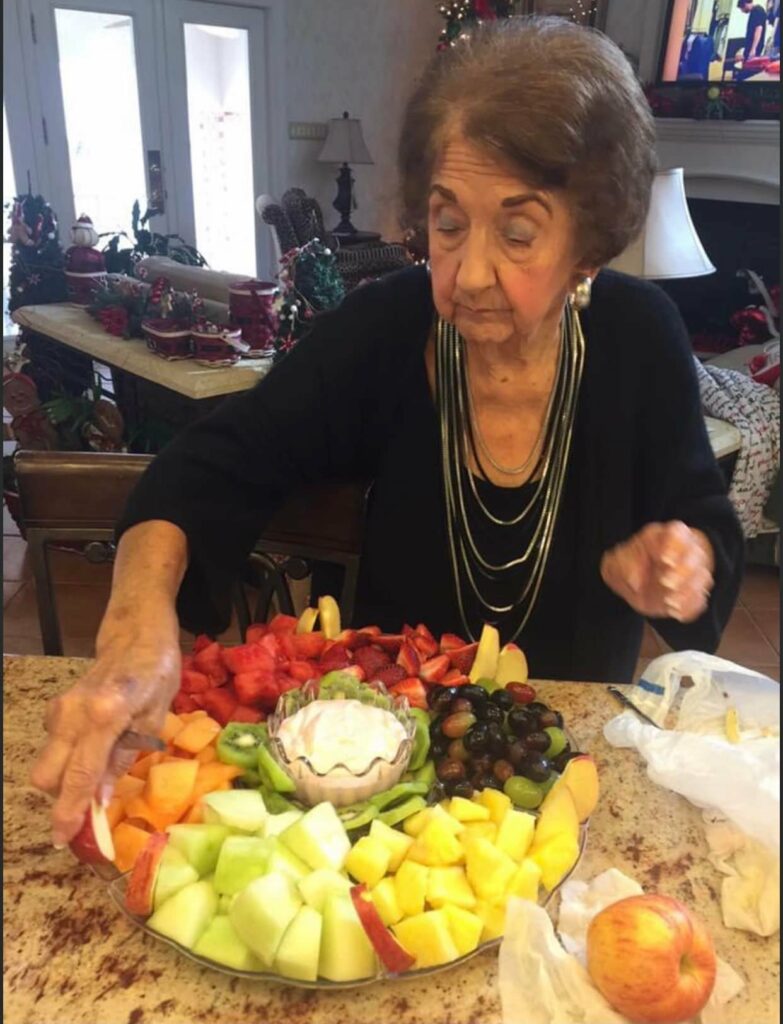 In memory:
Jeanette Cantees McCoy- September 3, 1926 to November 9, 2021
Jeanette searched under her bed, through her closet, behind the dresser, and in her bathroom. Nothing. Maybe she was wrong. Maybe she hadn't smelled something burning after all. Things had started to change as she aged. Her 84-year-old brain worked fairly well, but maybe her sniffer wasn't quite up to par. So, Jeanette checked her bedroom several more times that balmy morning in 2010.
My brain doesn't work as well as my Aunt Jeanette's, and even if it did, I couldn't remember back to when Jeanette met her future husband, Paul. Or even back to 1949, when I was the first grandchild to debut. As such, I got tons of attention from my Aunt Jeanette and soon to be Uncle Paul. Eventually they married and had their own three kids, Cheryl, Rodney, and Christy.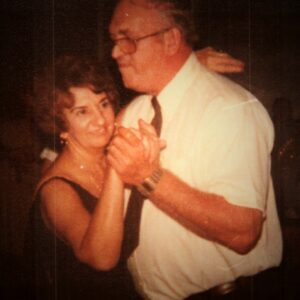 Paul McCoy wasn't my blood uncle, but by the time I understood what that meant, I was too old to care. Blood or chocolate chip cookies couldn't keep me from my fun-loving uncle. He was a big man, tall, with brute strength, always teasing or pranking, scrubbing your head with his knuckles and telling the latest and best of the dozen or so jokes he'd just learned. He coached little league, including his son, Rod, and loved all the boys. This joy-filled man was happy to see every person who walked through his front door. Most notably, he was happy to see Jeanette, the raven-haired beauty who had stolen his heart in high school. Paul skipped out on a full football scholarship to the University of Kentucky because he missed his sweetheart.
While adoration worked both ways with the couple, they lived on opposite ends of a day: Paul an early bird, Jeanette a night owl. She'd often cajole her nocturnal kin to drive around our small town, looking for neither mischief nor mayhem in the early hours, just laughter and crazy fun. I've made that circuit with Jeanette, my mother, and Jeanette's daughter, Cheryl, more times than I can say. We were family, whether gathering around dinner tables, attending christenings, traveling to Dewey Lake, or celebrating nothing, we were, much of the time, together.
As time sneaked through the lofty and lowly frames of the decades, cherished family moments continued. Jeanette and Paul grew older, and we children grew up. In 1997, Paul succumbed to diabetes and went to heaven. Jeanette's enthusiasm for life was understandably curtailed, her heart and humor forever intertwined with his.
And that morning in 2010, she was acutely aware that no one was there to confirm or deny the burning smell that may or may not have been. And so, she went about her day, making the trek from her bedroom to the kitchen, and passing, as she always did, the photograph of the man she couldn't remember not loving, which hung prominently on the living room wall.
In the New Testament book of I Corinthians, the eloquent St. Paul writes: "Love bears all things, believes all things, hopes all things, endures all things. Love never fails." Jeanette knew the quote, but her husband was gone and in her twilight years, when her senses weren't what they once were, when her confidence waned, she needed him more than ever.
That evening in 2010, Jeanette did something uncommon for her–she fell soundly asleep on the family room sofa around 8 pm. It was early, but it had been a long, busy Friday–cleaning day—and she'd worked harder than usual.
How long did she sleep? She couldn't say. But something in her subconscious was nudging her awake. A noise. . .buzzing. What? Finally, groggily, she reached for the phone.
"Hello."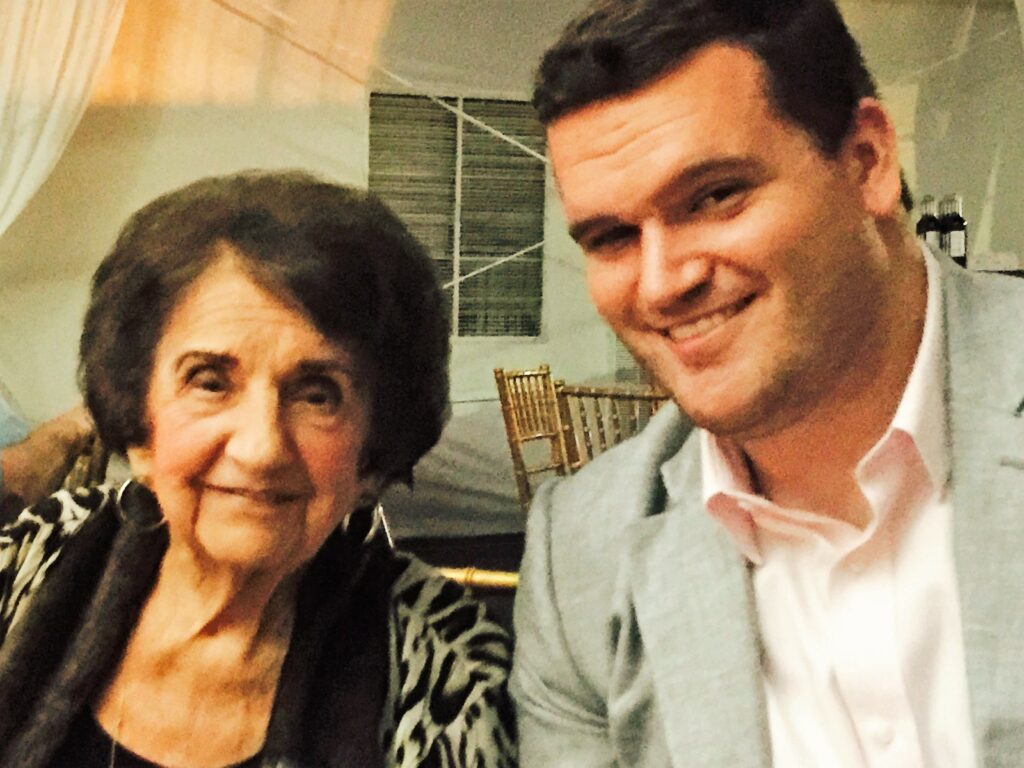 "Grandma, I knocked and knocked, and you didn't answer," said the voice on the other end. "I'm outside."
Jeanette quickly arose and opened the door to her grandson, Rod.
"I have the keys to Chad's truck," he said, referring to his cousin and another of Jeanette's grandsons. He placed the keys next to her purse. It was an odd time for him to come by. Odd that he had Chad's keys.'
She shook off the sleepiness and walked outside to say goodbye, where they chatted, as they often did.
Just minutes had passed when Rod glanced up. "Grandma, look!" He pointed to a grey haze rising like a storm cloud from the living room window. They rushed inside to find every crevice of her one-story home filled with smoke.
"My purse!" Jeannette, near hysterics, covered her mouth. "I have to get my purse."
Rod jockeyed to get from the hallway into the kitchen, but the dense fog blocked his sight and choked him. He retreated. "We can't do it," he said, and led his grandmother outside. It was not only an impossible feat, but surprising, given the short time they'd been outside.
When the fire truck arrived, a fireman retrieved her purse, but the house was a loss.
It seemed a blur, this fleeting interlude that had assaulted and then plundered her. That brought her from a groggy awakening to now standing in the dark with flashing lights, puddles of water, meandering hoses, and people yelling. Without a fresh set of clothes or a place to sleep. Without a safe harbor. Nothing compared to this, except for Paul's death.
Morning came early the following day. She and her children made their way through the charred remains of a life well lived, now mounds of soot and ash. The furniture, pictures, clothing, books, shoes, linens, eyeglasses, and treasured Christmas ornaments–all destroyed. Glass shards littered the sooty floor beneath the lop-sided, scorched picture frame that had held Paul's photograph, now missing from the frame. Jeanette sobbed as Cheryl, her daughter, noticed what surely resembled the tip of an angel wing peeking through the dismal gray floor covering. She bent and pulled the whiteness up and out like the Phoenix arising. After blowing off the soot, Cheryl gasped! "This is not possible!" Then she turned the photograph so her mother could see the familiar head shot of Paul. Perfectly intact.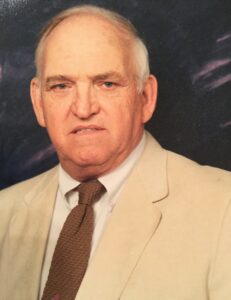 Standing in the filth of the fire's destruction, of gray and black and bleak, with everything seemingly destroyed, except for that one white peek, God's assurance swathed her. The doors of heaven had opened to let Jeanette know Paul was with her on the second worst day of her life. The love in her heart, she knew, did not fail her, according to St. Paul words, and one day she would see him again. It healed some of the heartbreak.
The Psalmist writes, "For He (God) will give His angels charge over you, to keep you in all of your ways," And so He had. From Rod waking her unexpectedly, to Paul's coveted picture escaping the blaze. Miracles existed in her world.
Today, she is reunited with the man she loved, "because love," as St. Paul assures us, "never fails." It's true for today and it is true for eternity. And Paul and Jeanette's love is surely still alive.
xxx
Jeanette passed from this world on November 9, 2021, 3 weeks after her son, Rodney McCoy, succumbed to a long illness. Her daughters Christy and Cheryl took great care of their mother in her winter years, seeing her through breast cancer, knee and hip replacements. . . some nine surgeries. They stood by and with her as her house was restored and furnished to her very personal and precise specifications. They took her on vacations, out to eat, and to most every home game played by her favorite Williamson team. Her children made sure Jeanette had a wonderful life. So, this is a tribute to them as well, including Jeanette's beloved son, Rod, a loving son, father, sibling, cousin, and friend, who we all adored and miss.
Rest In Peace, Auntie. Your heart and your body are finally healed; you are with Paul and Rodney, my mother and your mother, and the rest of the saints. I love you and will see you again. Blessed assurance to all who follow Christ!